250,000+ Illinois Concealed Carry Permits Have Been Issued as of March 2017!
Where's Yours?


Get your carry permit in the simplest, most convenient way possible now.
Learn with your own gun, or better yet, learn with ours before you decide
what's best for you personally.

Small classes, conveniently located, offering flexible timing, with your friends and family or individual training at affordable rates make it easy to do.


Specializing in first time shooters
Where Are Your Classes?
Pretty much wherever makes the most sense for you. We can do the classes in a conference room at your workplace, in a family room or in my home. All we need are places to sit and take notes, a TV we can hook a laptop to or just a blank wall to project videos on. E-mail us or call and we'll talk about the most convenient location for you.


What do I need? To get a Illinois Carry Permit or to use any shooting range in Illinois, all you need is a current Illinois FOID (Firearm Owners ID) Card, or have one applied for online ($10 for 10 years - apply on the Illinois State Police Website: https://www.ispfsb.com/). The only other thing you'll need is a pad and pen to take notes. There are also plenty of hand out sheets for "homework" between classes.

When Are Your classes?
Everybody is pressed for time. What are the best times for you? After work on a week night? On the weekend? Every other weekend? We can do the Illinois Concealed Carry 15 hour classroom part in 3, 4 or even 5 sessions on different days, followed by a 1 hour session at the range to qualify. (Every student we've had has qualified on their first try) Whatever timing works best for you and your friends or family interested in the class. Weekdays, weeknights, weekends or any combination are all possible.

Who Have You Trained? Since Concealed Carry became the law in Illinois 3 years ago, we have trained over 300 people. We don't do large groups of 50 people at a time, or try to cram all 16 hours into only two days. The subject is too important for that. Our students have included extended families, individuals, groups of friends, businesses, single moms, couples and a local ladies Church Bunco Club.

We have done classes with groups of co-workers, U.S. Army and Marines just back from Afghanistan and Iraq, wives of State Troopers and Sheriff's deputies. We even had classes made up exclusively of people working at the Apple Genius Bar! So yes, "Nerds" do have guns and they know how to use them safely.

So whether you are a couple that wants to learn in the privacy of your own home, a single parent considering a home defense gun and concerned about safe storage, or just a few interested people at work that want to set up some fun classes for a group, contact us and we can work something out for you. There are discounts for larger groups.

40% of our students have been women.
35% of all students have never fired a handgun before.
100% of our students have passed the shooting qualification on their first try.

None of our students, that have completed the classes, has ever been rejected for a carry permit.

Do I Need A Gun For The Class?
No. In fact, if you're just starting out, it's better to take the classes and handle some of our guns safely and then try them at the range before making a major financial investment in your own gun. You'll make a much better choice with the knowledge and hands on experience you'll gain in the classes.

Note: Just because your best friend/father/brother/sister/co-worker "loves" their Glock, 1911, Springfield XD, Sig Sauer, etc.; doesn't mean it's the best gun for you and your situation. By the end of the class you'll know what type of gun and caliber you're comfortable with and want for your desired purpose and have a much better feel for what to look for in buying a new or used firearm.

Where Can Your Train? We have done classes in office conference rooms, hotel meeting rooms and the family rooms of students and my own home. Ultimately, anywhere we can all sit comfortably and connect a laptop to a flat screen TV, or project on a wall will work. Over time, as it turns out, our location in Frankfort is convenient for people interested in the class. But ultimately, it's what works best for you and your group.

The qualification for concealed carry and all other live fire range parts of the training can be conducted at any of several convenient local ranges where we are registered and insured. Range sessions can be individually scheduled as a group or for optimum convenience, one at a time.

Why Training? With the changes in Chicago and Illinois gun laws and the new concealed carry law, there has been a huge surge of interest in firearms and the shooting sports in general. More than 250,000 Illinois residents have applied for new FOID cards just in just the last two years. There are as many reasons for learning to safely use a firearm as there are people.

Some people are just curious about firearms and want to find out what shooting is all about the right way.

Others may be moving into an apartment by themselves or as single parents and want extra personal security.

Some have been shooting for a while and just need that final CCW qualification.

Others might have inherited a gun and have it sitting in a drawer or on a shelf, not quite sure what to do with it.

You may have family or friends involved in shooting and want to find out what shooting is all about on your own.

Some couples and families just want to learn something new together and target shooting is a fun, safe sport.


You might be thinking about getting an Illinois concealed carry permit and aren't quite sure where to start.

If you own or plan to own a firearm, you need to know what the laws governing their use are, even if you don't ever plan on carrying outside your home.


A Word About Safety!
While you will be handling and learning to load and safely unload guns, there is never any live ammunition in the classroom. We only use "Snap Caps" for in class exercises. These are solid aluminum "dummy" rounds that are the exact same size and shape as real ammunition, but with no powder, bullet or explosive primer.

Whatever your reasons, the most important step is to get professional training in safely handling, using, cleaning and storing a firearm!
Senior Instructor: Don Petersen, NRA Certified Pistol Instructor, Illinois State Police Concealed Carry Instructor, US Army Veteran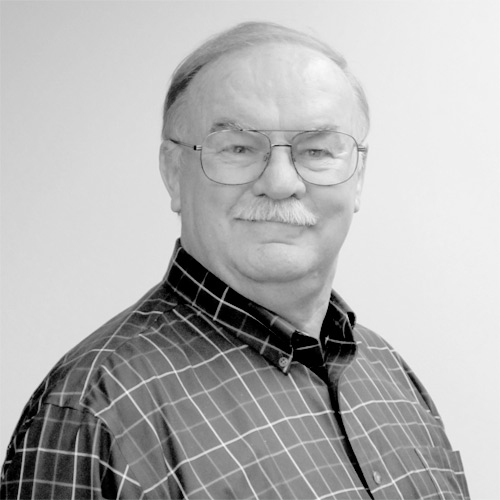 Learn Gun Safety and Basic Marksmanship from Don Petersen and his team of NRA Certified Instructors. Don has one of the first Illinois Concealed Carry Permits issued and is NRA Certified to teach Basic Pistol and Illinois State Police Certified to teach Illinois Concealed Carry classes. He's a US Army Vietnam veteran, with over 30 years of firearms and shooting sports experience. You'll learn the basics of firearm safety and marksmanship in a comfortable, non-threatening setting with an emphasis on safety, fun and hands-on learning.
E-mail us for details on setting up a class schedule and location for your convenience
Learn both revolver and semi-auto pistol use, with hands on experience

Classes have included first time shooters to veterans just back from Afghanistan


One on one, couples training and individual coaching are also available

Small classes are guaranteed with one-on-one coaching at the range

Individuals with physical limitations and disabilities are always welcome

The emphasis is always on safety

Any Questions or Concerns? Just call (708) 704-8757 and leave a message or e-mail us at dpeter1946@aol.com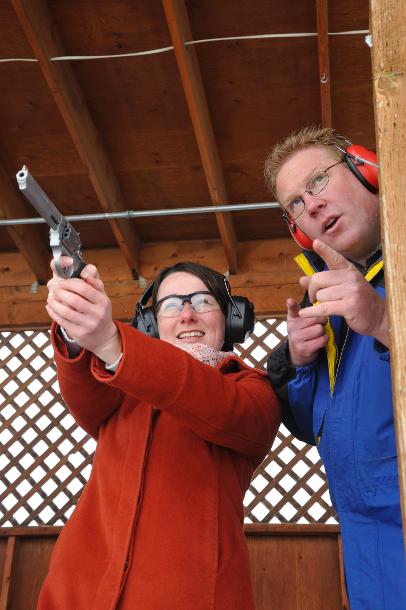 Certified NRA Instructor

FIRST Steps
Basic Pistol
Illinois Concealed Carry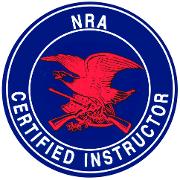 Gun Safety, Basic Marksmanship, Firearm Selection
and Maintenance, Safe Home Storage Instruction
One-on-One Coaching

First Time Shooters

Couples Courses

Family Group Training


Small Group Training
All classes require a valid Illinois FOID Card (current or applied for) by completion of the course. Forms are available https://www.ispfsb.com/Public/FOID.aspx from the Illinois State Police.
Contact:
C: (708) 704-8757
E-Mail: dpeter1946@aol.com to schedule a class